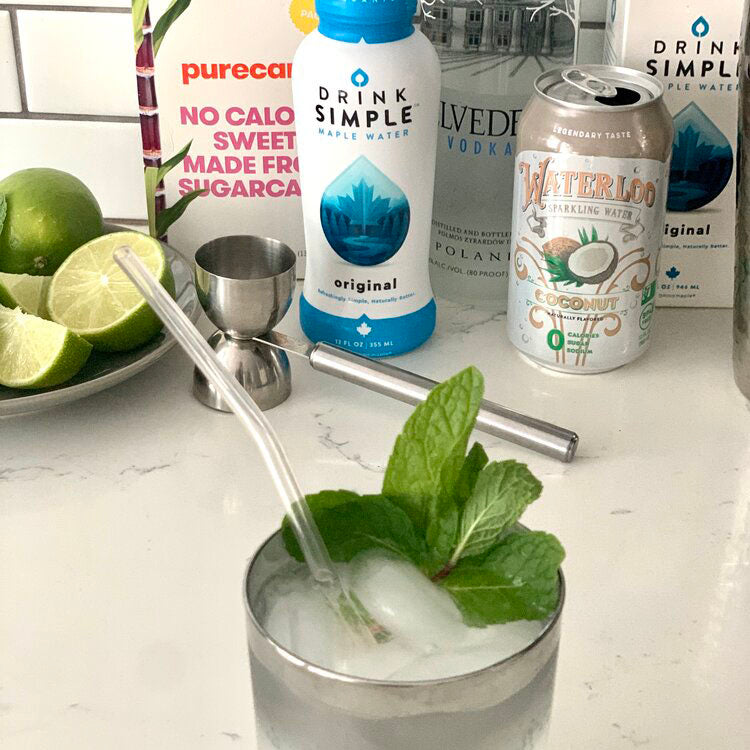 Coco Maple Spritz
This drink is like a vacation in a glass! It's beachy, it's tasty, and it's hydrating, so you're #NeverThirsty! It's packed with electrolytes, minerals, and fresh ingredients. A great alternative for rum lovers that want to skimp on the extra calories!
Ingredients
1.5 oz premium vodka 
2 oz Drink Simple Classic Maple Water
2 oz Waterloo Coconut Sparkling Water
Fresh lime wedge
Fresh mint
Directions
Combine vodka, maple water, a small handful of fresh mint, and a squeeze of a lime wedge in cocktail shaker with ice. Mix it up and pour in a rocks glass over ice. Top with coconut sparkling water and mix together.
What Makes It Better
Made with electrolyte-packed, mineral loaded organic maple water (so you won't be left super dehydrated)

Made without any added sugar (a big contributor to hangovers)

Packed with fresh ingredients, like mint and lime (to aid digestion and boost natural detoxification)
Recipe by Zack Peter, Just Plain Zack