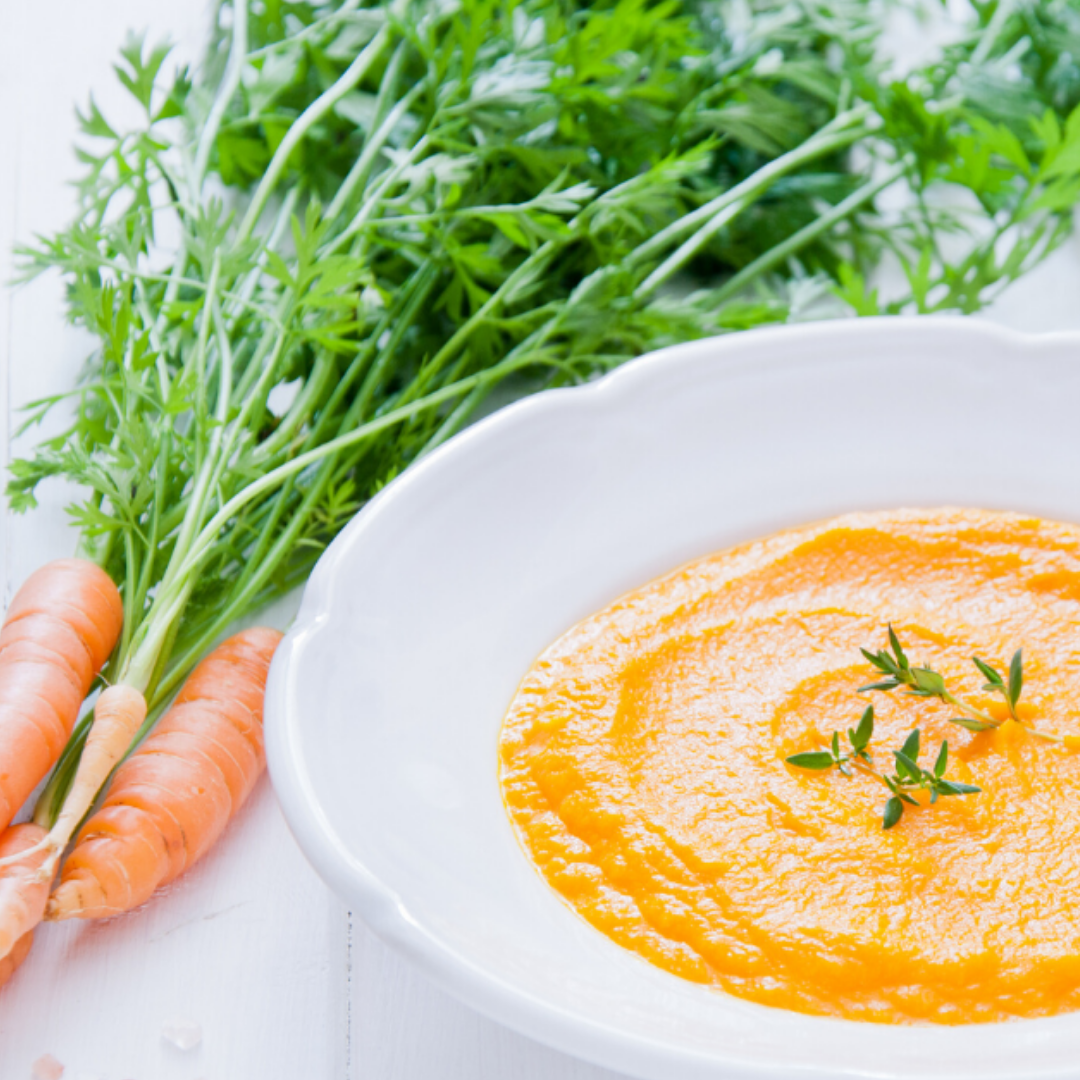 Creamy Chilled Maple Carrot Soup
Don't save soup days for cold and wintery nights. When most people think of soup, they think of cozy bowls of deliciousness to warm you up from the inside.
We hope this changes your mind because chilled soups are the perfect refreshing addition to your summertime meals.
Chilled soups are a simple way to eat your fruits or veggies. They are flavorful, simple, and often require zero cooking!  
This creamy chilled carrot soup is an easy soup that takes just minutes to make. All you need is a blender to whip this simple soup up.
The secret ingredient in this soup? Drink Simple Maple Water. Many soups use water or broth as a base but using maple water gives the soup a natural antioxidant boost and a slightly-sweet taste. 
Creamy Chilled Maple Carrot Soup
Makes 4-6 servings
Ingredients:
One 12-ounce bag frozen carrots, thawed slightly
1.5 cups Drink Simple Maple Water
1/2 cup plain full-fat Greek yogurt
1/2 tablespoon jarred diced garlic
1 tablespoon fresh lemon juice
1 teaspoon powdered ginger
1 tablespoon fresh dill
1/2 teaspoon red pepper flakes
½ teaspoon black pepper
Kosher salt
Directions:
In a blender, add all ingredients and blend until smooth.

Chill in refrigerator until ready to serve.

Garnish with fresh dill and a dollop of Greek yogurt. 
Written by Lauren Manaker MS, RDN, LD, CLEC
Edited by Nancy Chen
Lauren is a nutritionist and executive committee member of the Women's Health DPG of Academy of Nutrition and Dietetics, a recipient of Emerging Leader in Women's Health Award from the Academy of Nutrition and Dietetics, and the author of Fueling Male Fertility. You can find her on Instagram at
@LaurenManaker_rdn
or on her website,
Nutrition Now Counseling
.