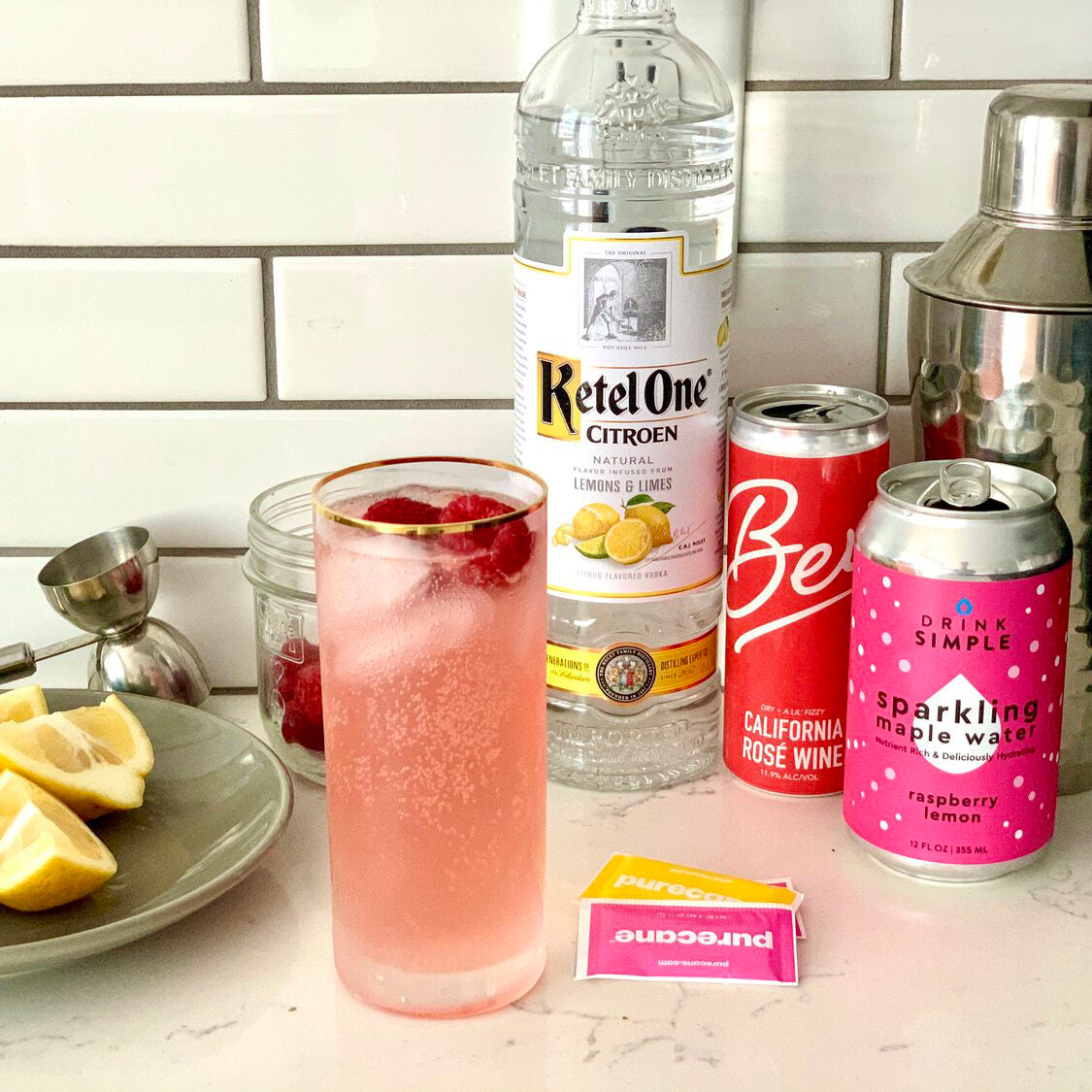 Light Fizzy Hydrating Cocktail
This cocktail by Just Plain Zack is light, fizzy, and will make you feel all sorts of lovely inside. Plus it's low in sugar (without any added sugar) and loaded with electrolytes, minerals, and antioxidants. What's not to love?
Ingredients:
1 oz Lemon-infused Vodka (I used Kettle One Citroen)

2 oz Sparkling Rosé

Fresh raspberries (plus extra to garnish)

1 lemon wedge
Directions: In a cocktail shaker, muddle vodka with a small handful of fresh raspberries. Strain into a collins glass over ice. Pour over Raspberry Lemon Sparking Maple Water and rosé. Squeeze in some fresh lemon juice. Stir and garnish with fresh raspberries.
What Makes It Better:
Packed with minerals and electrolytes to keep you hydrated (thx to Drink Simple)

Not loaded with added sugar (a major contributor to hangovers)

Sweet without the extra calories 

Antioxidants (thx to the fresh lemon and raspberries)
Recipe by Zack Peter, Just Plain Zack, The Lover's Potion