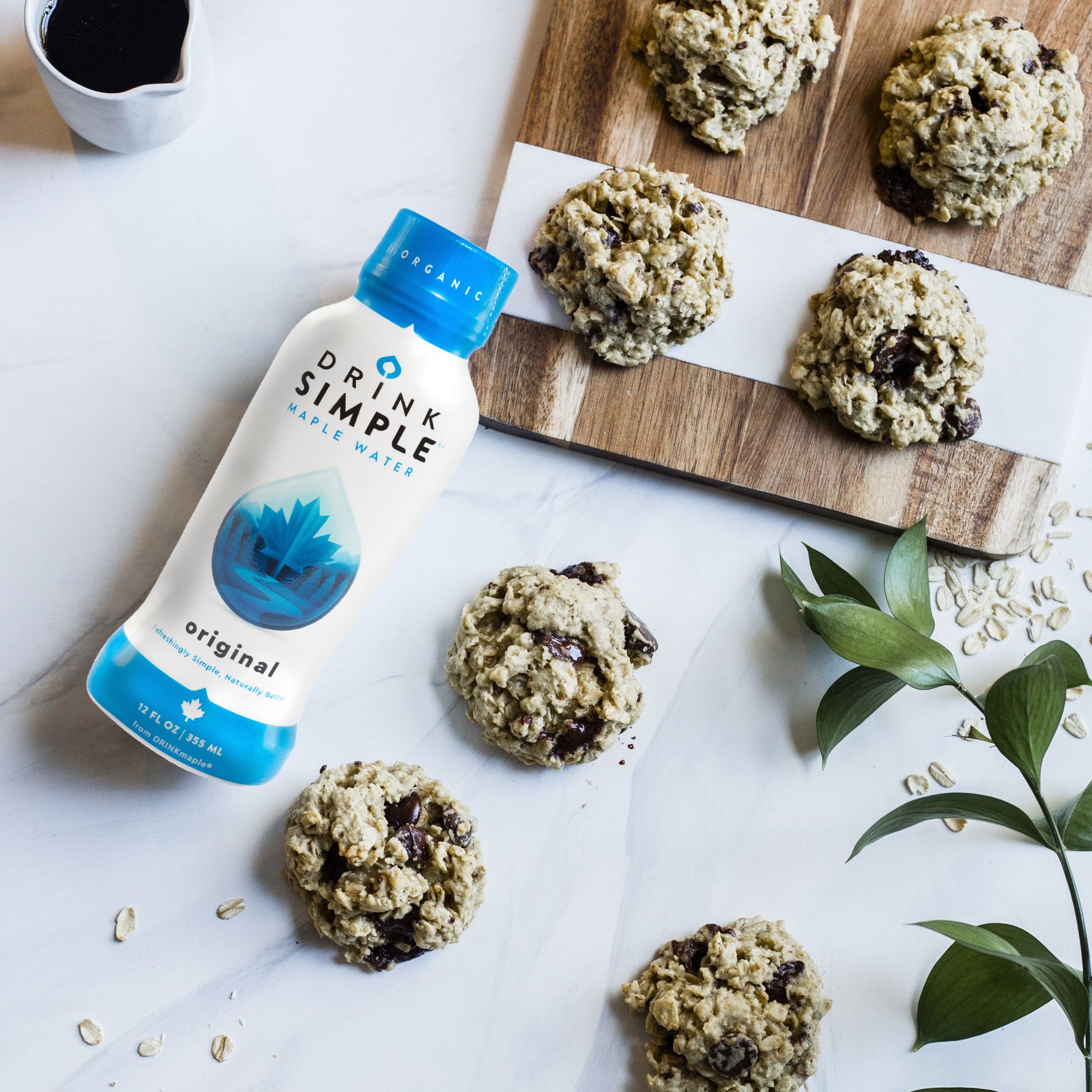 Maple Chocolate Chip Cookies
MAPLE CHOCOLATE CHIP COOKIES
Ingredients:
1 ¼ cup all purpose flour
½ tsp baking soda
¼ tsp salt
3 cups old fashioned oats
¾ cups butter, softened
½ cup light brown sugar
½ cup cane sugar, or white sugar
1 egg
2 tbsp DRINK Simple organic maple water
2 tbsp maple syrup
1 tsp vanilla extract
½ cup chocolate chips, or chopped dark chocolate
Directions:
Preheat oven to 350°.

In a large bowl, combine flour, baking soda, salt, and oats; set aside.

In a separate bowl, cream butter and both sugars together for at least one minute or until well combined. Then, add egg, Drink Simple Maple, syrup and vanilla to the bowl and whisk to combine.

Combine wet and dry ingredients then stir in the chocolate chips by hand.

Use an ice cream scooper or your hands to scoop dough out onto a baking sheet. Bake cookies for approximately 10 minutes. Remove them from the oven and wait a minute or two before carefully placing them onto a cooling rack.

Enjoy!