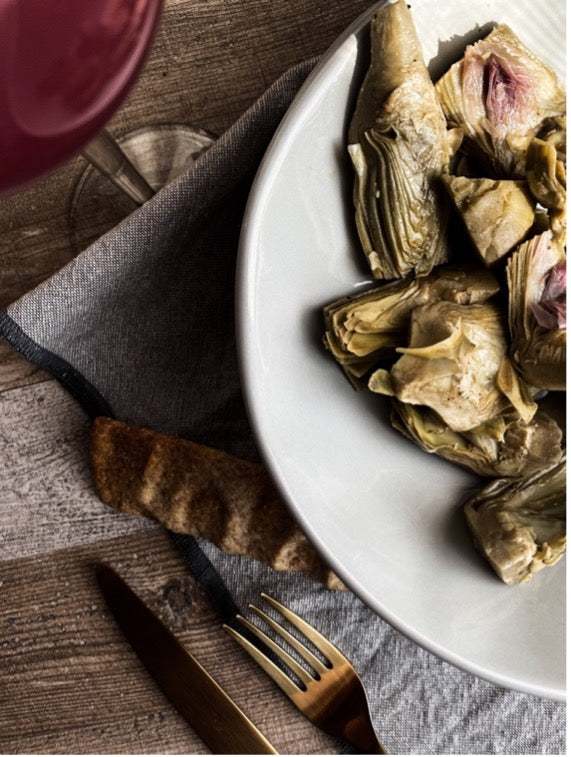 Springtime Maple Water Braised Artichoke Hearts
When the weather starts to warm up and the flowers start to bloom, that can only mean one thing – springtime is here. And along with the Easter egg hunts and outdoor concerts that we can start to look forward to, we also get to enjoy an abundance of springtime produce that are at their peak of freshness this time of year. From asparagus to Spring peas, there are some unique seasonal vegetables that are the stuff that dreams are made of.
Artichokes are a popular Springtime vegetable that is an excellent addition to pasta dishes, salads, and appetizers. For a super-simple artichoke dish, braised artichokes are a sure winner. But instead of braising the chokes in water, using a combo of maple water and white wine will give these veggies a subtle sweetness without taking away from the fantastic natural flavor that these vegetable provide on their own.
This dish is an easy appetizer to whip up to enjoy with friends before you dig into your fresh springtime meal. Enjoy! 
Ingredients:
1/2 cup Drink Simple Maple Water
1/2 cup white wine
2 tablespoons minced jarred garlic
2 large artichokes
4 tablespoons olive oil, separated
1 tablespoon dried parsley
Juice from 1/4 a lemon
Salt and pepper, to taste
Instructions
Cut each artichoke lengthwise into quarters, through the stem. Using a spoon, remove the fuzzy choke from the heart of each quarter.
In a large pot, bring water, wine, garlic, and olive oil to a boil. Add artichoke hearts to pot, bring water to a simmer, cover, and cook 15 minutes, or until hearts are fork-tender.
Strain artichokes in a colander. Toss with lemon juice, 1 tablespoon olive oil, parsley, salt and pepper, and serve.