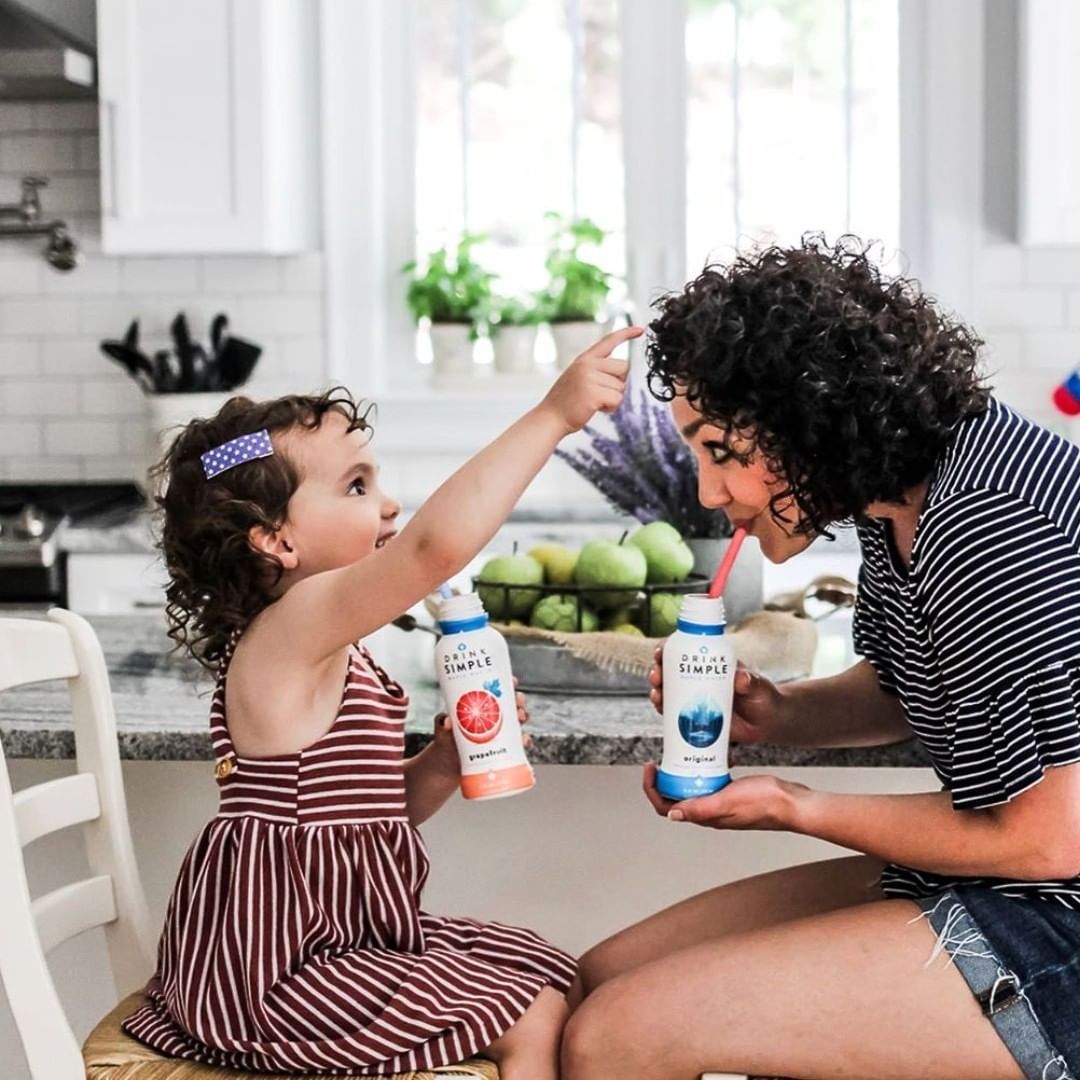 8 Reasons to Pack Maple Water in Your Kid's Lunch Box
September is here, and parents are once again presented with the annual dilemma: packing school lunches. Everything must be healthy, yet tasty enough for the kids to enjoy. Low-sugar options are a must, and all foods that enter the school must be allergen-free. When it comes to packing a drink for your child, we suggest you skip the sugary juice boxes and pack some maple water instead! We've put together a list of eight reasons to skip the high sugar juice boxes and pack a bottle of low sugar, plant-based, organic and gluten-free maple water to fuel them with essential nutrients and electrolytes for their full days ahead
8 Reasons to Pack Maple Water in Your Kid's Lunch Box
1. It's as natural as it gets.
We get it: your child's health is your top priority, and you avoid processed foods with artificial additives whenever possible. Great news! Drink Simple maple water is 100% pure sap tapped directly from maples trees. It doesn't get any more pure than that!
2. It's organic.
Drink Simple is proudly certified USDA Organic, which means that the maple trees from which it is tapped are grown in the purity of mother nature -- with no fertilizers, pesticides or genetic engineering. Healthy kids = happy parents!
3. It's free of the "Big 8" allergens.
Our maple water is free of the School Nutrition Association's "Big 8" allergens: milk, eggs, peanuts, tree nuts, fish, crustacean shellfish, wheat and soy. About 90% of allergic reactions are caused by one of the "Big 8" and it's for that reason that many schools and parents choose to avoid purchasing products that contain any of the above ingredients.
4. It's low in sugar.
It's no secret that sugar can have extremely detrimental effects on anyone, but especially on children whose bodies and minds are developing every day. Fruit juices are typically loaded with sneaky sugar (and are often from concentrate), so packing a juice box or two in your child's lunch box isn't always the ideal option! Coconut water is a great, all-natural drink choice, but maple water actually contains HALF the amount of sugar that coconut water does (coconut water has 14g of natural sugar per 12 fl. oz, while maple water only has 7g!).
5. It's vegan.
Vegan parents, rejoice: Drink Simple is vegan! You can feel good about yourself when you pack this all-natural, non-GMO and organic water for your child's action-packed day at school.
6. It simply tastes delicious.
Delicious and pure, maple water has a slightly sweet and faintly woodsy taste. Much like coconut water, it is packed with essential nutrients and vitamins, yet contains half the calories and has a much milder taste -- one that kids love! It's like we took everything pure about the most natural forest you could find, and bottled it up to share with you and your family.
7. It comes in fun flavors
Switch things up! At Drink Simple, we've got a little bit of everything for everyone. Choose from our flavored sparkling maple waters, our refreshing flavored maple waters and our delicious watermelon waters. Our Raspberry Lemon maple water is usually a big hit with the kiddos!
8. It's packed with essential nutrients & electrolytes
Unlike regular water, maple water is infused with essential nutrients and electrolytes that give it a superfood profile. Maple water is packed with natural phytochemicals, polyphenols, antioxidants, prebiotics and electrolytes so that your child can power through their day with a clear mind and a healthy body!
Unlike most lunch-box-ready drinks out there, Drink Simple maple water is created in a tree, not a chemistry lab. The forest is our factory, and we bottled up this healthy drink so that everyone could benefit from its deliciously hydrating properties. Looking for healthy back-to-school lunch box snacks to go with maple water? Check out this list of Easy Vegan Lunch Box Ideas by Holy Cow for more delicious plant-based ideas.
By Lauren Kelly Bienko