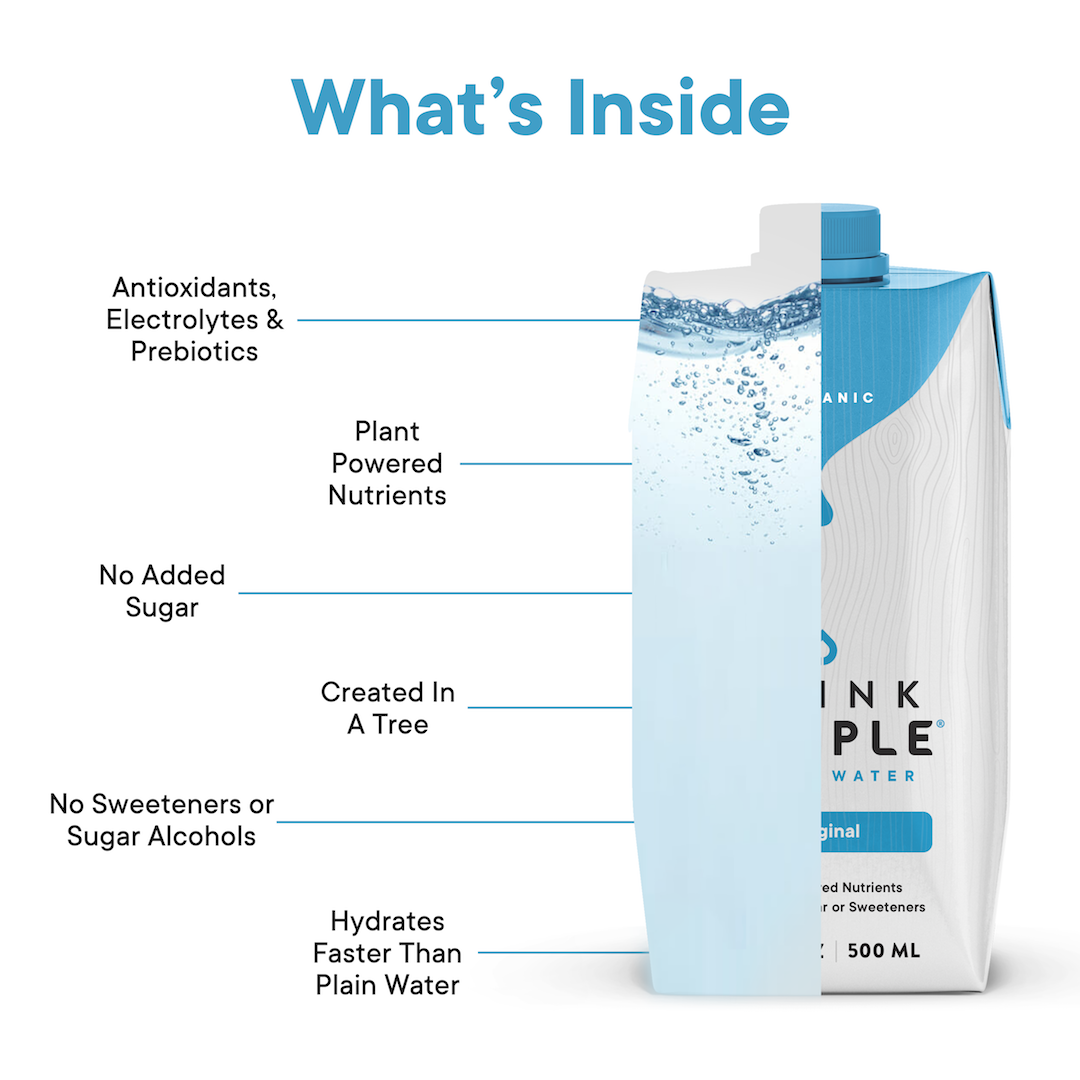 What Is Maple Water and Should You Be Drinking It?
Cleveland Clinic Explores:
What Is Maple Water and Should You Be Drinking It?
This treat from the trees can help replace lost electrolytes
Nature offers up a pretty tasty sports drink to help you rehydrate after a workout — and the product comes straight from a tap.
Nutrient-rich "maple water" is fast becoming a pre- and post-exercise drink option to boost performance and recovery. And while it's a relatively new addition to store shelves, its use dates back centuries.
Numerous websites tell of North American explorers declaring maple water the "wholesomest drink in the world" after sipping the beverage borne from trees. It's not exactly a verified quote, but who wants to question health food folklore?
To find out whether those thirsty voyagers were onto something, let's head out on a discovery expedition with registered dietitian Beth Czerwony, MS, RD, CSOWM, LD.
What is maple water?
Maple water may be an unfamiliar product to you, but here's one that probably rings a breakfast bell: maple syrup. (We're talking real maple syrup here, too, not those high-fructose corn syrup imitators.)
The same source — pure maple tree sap — serves as the foundation for both maple water and maple syrup, says Czerwony. Maple water is a pasteurized version of sap. Maple syrup, on the other hand, is the sap that has been boiled down and condensed.
The composition of maple sap is roughly 98% water and 2% sugar. That's why maple syrup producers typically boil down 40 gallons of sap to make a single gallon of sugary-sweet syrup. (Producers collect the sap through taps inserted in maple trees in late winter or early spring.)
So what exactly is maple sap? Basically, it's a nourishing fluid that serves as a maple tree's lifeblood, providing energy to fuel growth and maintain health.
As it turns out, what's good for a maple tree can be good for you, too.
Health benefits of maple water
The biggest perk offered by maple water? That's easy, says Czerwony: It's loaded with electrolytes, crucial minerals to your body that give you the necessary "charge" to power through the day.
Your body loses electrolytes through sweat, which is why sports drinks tout their ability to restore that important resource to proper levels after a workout.
Consider maple water a "natural" version of those replenishing products: "The benefits are very similar," says Czerwony. "Maple water is going to help you rehydrate and replace those lost electrolytes."
In addition, researchers have found that drinking maple water doesn't entirely quench your thirst. Why is that good? Basically, because that "thirsty feeling" is your body's way of making sure it fully rehydrates.
Other potential benefits of maple water include:
Reduced muscle inflammation

 

because of antioxidants

 

such as manganese, which can lead to faster post-workout recovery.
Stabilized blood sugar levels

 

due to abscisic acid (ABA), a plant hormone in the fluid. ABA can help you manage and control diabetes.
Cancer-fighting properties

 

through micronutrients called polyphenols.
You can find the rest of the article at Cleveland Clinic's website here.