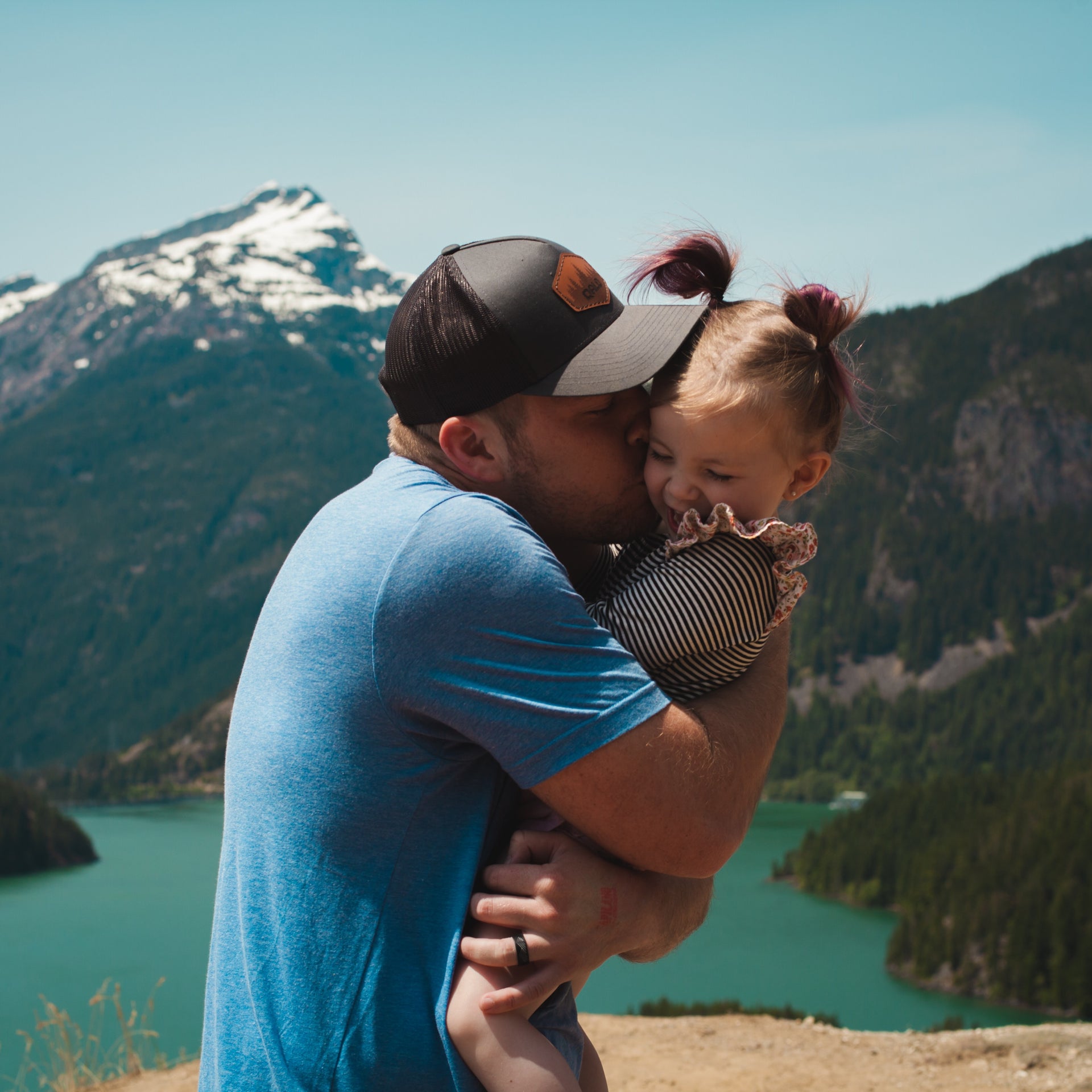 8 Gift Ideas for a Heart-Healthy Father's Day
Father's Day is coming up soon! What better way to show your dad, husband, grandfather, or stepfather how much you love and appreciate him than by giving gifting him something that will promote and enhance his health and well-being?
We've compiled a list of heart-healthy gifts that keep on giving -- gifts that will help the dad in your life to maintain a healthy lifestyle balance and stay active.
8 Gift Ideas for a Heart-Healthy Father's Day
1. New Sneakers:
Who doesn't love new sneakers? Pick up some new kicks for your dad to keep him walking, jogging, or running his way to a healthy heart. As little as 20 minutes of physical activity per day can make a massive lifestyle difference in the long run -- and new sneakers make it a lot more exciting to tackle everyday activity!
2. New Sporting Equipment:
If your dad participates in some form of sport or if he has always wanted to try a new sport, now is the time to get him some new gear! Maybe it's time for a new tennis racket, or maybe he's been eyeing a new bike helmet. Perhaps your father has always talked about taking up golf, but has never gotten the direct encouragement, or refuses to spend on himself. Today's the day to splurge and encourage him to pursue the healthy activities that may fulfill him in the same way he encouraged you to do so back in the day.
3. Classes & Lessons:
Golf lessons, bowling lessons, healthy cooking lessons -- there is a whole world of active, health-promoting lessons that you can gift to your dad this year. He will also be reminded of your generosity and thoughtfulness with every recurring lesson that he attends. This Father's Day is sure to be a memorable one for him when you return the favor and show your appreciation for all the classes and lessons that he signed you up for as a kid.
4. A State Park Membership Pass:
A season's pass to the closest State Park is a sure winner. This unique and creative idea is paired incredibly well with a thoughtfully written card, and photos of memorable outdoor adventures he has taken whether solo or with family and friends. A reason to spend time in the great outdoors is one of the best gifts you could possibly give, and a breath of fresh air is one of nature's purest remedies for the heart and soul.
5. A Fitness Tracker:
A quality fitness tracker is an awesome way to help dad track his fitness levels and progress. Brands such as Garmin (pictured above) and FitBit offer smart watches with fitness tracking capabilities for every fitness and activity level, so there is sure to be one that is a perfect fit for your dad. Depending on the type you get, a new fitness tracker could help him to create healthy habits, monitor his daily movement, track his workouts and monitor his sleeping patterns. If Dad already has a tracker that he loves and uses religiously, you could gift him with a new watch band or another accessory to complement his prized possession.
6. A Healthy Snack Basket:
Skip the generic, unhealthy, gift basket this year -- Dad doesn't even like those stale cookies anyways! Show him you care by putting together a customized gift basket stashed with clean-ingredient goodies. We suggest a combination of plant-based sweet and savory packaged snacks, some fresh fruit, and some delicious and hydrating drinks. Our fave gift basket picks include: A Drink Simple Maple Water 3-Pack (flavors include Original, Raspberry Lemon, and Grapefruit), GoMacro Cashew Caramel protein bars, GoMacro Sunflower Butter + Chocolate Chip protein bars, Emmy's Organics Chocolate Covered Mint Coconut Cookie Bites, and some superfoods from Navitas Organics so that dad can boost his smoothies to the next level.
7. A Spa Session:
Ease your dad's stress by gifting him a spa sesh -- massage and acupuncture are not only great ways to improve blood flow and relieve pain, but are also known to relieve stress and anxiety as well. A deep tissue massage may be exactly what he needs to get his blood flowing and his muscles relaxed. What better gift than the gift of recovery and relaxation from his hard-working lifestyle?
8. A High Quality Pillow:
We're all aware of the impact that sleep has on our overall health, but the odds are that your dad still isn't getting enough sleep. Lack of sleep leads to a greater risk of heart conditions, diabetes, obesity and general unwellness. A high quality pillow (you can even opt for a therapeutic one) is a gift that will not only help dad get a better sleep, but improve his everyday quality of life as well -- and possibly even help him live a longer life.
Written by: Lauren Kelly Bienko