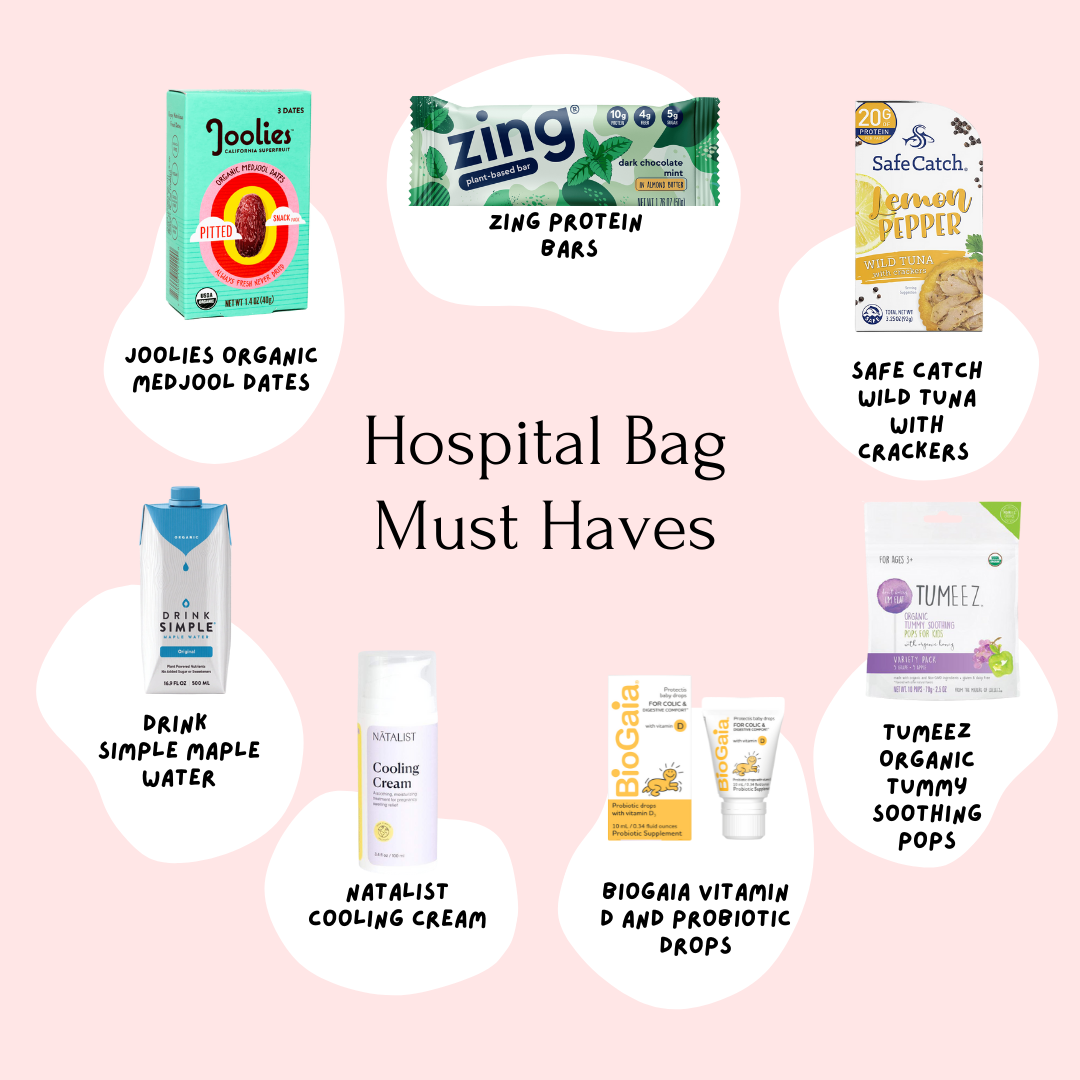 Hospital Bag Must Haves According to a Registered Dietitian
Hospital Bag Must Haves by Lauren Manaker, MS, RDN, LDN, CLEC, CPT
Pregnant people have a lot to think about. From eating the right foods to keeping up with doctor's appointments, growing a tiny human requires a lot of thought. And along with remembering to take your prenatal and start shopping for maternity pants, there is one detail that may be easy to forget but is incredibly important to remember – packing a hospital bag.
Having your bag packed and ready to grab once those labor pains set in will be something you will be extremely thankful for.
Along with the obvious items to pack, like your toothbrush and extra clothes, there are some goodies that can help make your hospital stay much more nourishing and enjoyable. 
Some of the top picks include:
Drink Simple Maple Water for some natural electrolytes to help you stay hydrated especially while your hydration needs are heightened. Maple Water is more hydrating than plain water.
ZING Protein Bars for quick nutrition in a bar-form that actually tastes good and isn't loaded with junk (they were created by registered dietitians)
Joolies Organic Medjool Dates for low glycemic carbs along with natural fiber to help keep things "moving" (and some sweetness)
Momeez Choice Tumeez Organic Soothing Pops for a boost of calcium and some yummy heartburn relief in a lollipop form.
Safe Catch Wild Tuna With Crackers for a lower-mercury source of DHA and high quality protein.
BioGaia drops for vitamin D and probiotic supplementation for breastfeeding babies and Natalist cooling cream for serious relief.
Extra Long Phone Charger because hospital beds are notorious for being placed far away from a wall outlet. 
Toiletries and Hair ties. Do yourself a favor and buy a new set of toiletry essentials, so that you can pack them ahead of time. The last thing  you are going to want to do as you are rushing out of the house is so remember to pack your toiletries.