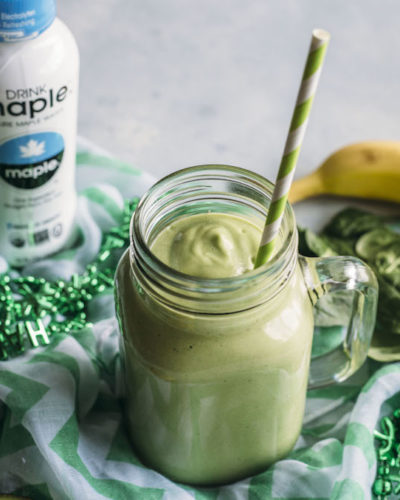 DRINKmaple Shamrock Shake
Even if you rarely eat fast food, there is one item that is likely testing your resolve this month. Yes, we're talking about McDonald's beloved, limited-time-only, oh-so-perfectly-minty Shamrock Shake. Luckily, we have made a delicious healthy version.
Ingredients:
1/2 banana, frozen
1/2 avocado
1 cup maple water ice cubes
1 cup maple water
1/4 cup raw almonds or cashews
1 cup baby spinach
1/2 teaspoon organic vanilla extract
1-2 drops peppermint essential oil
1-2 scoops collagen peptides (such as Vital Proteins)
spirulina powder, to garnish (optional)
Directions:
Combine all ingredients and whir in a blender. Pour into a glass or major jar and enjoy. Serves 2.