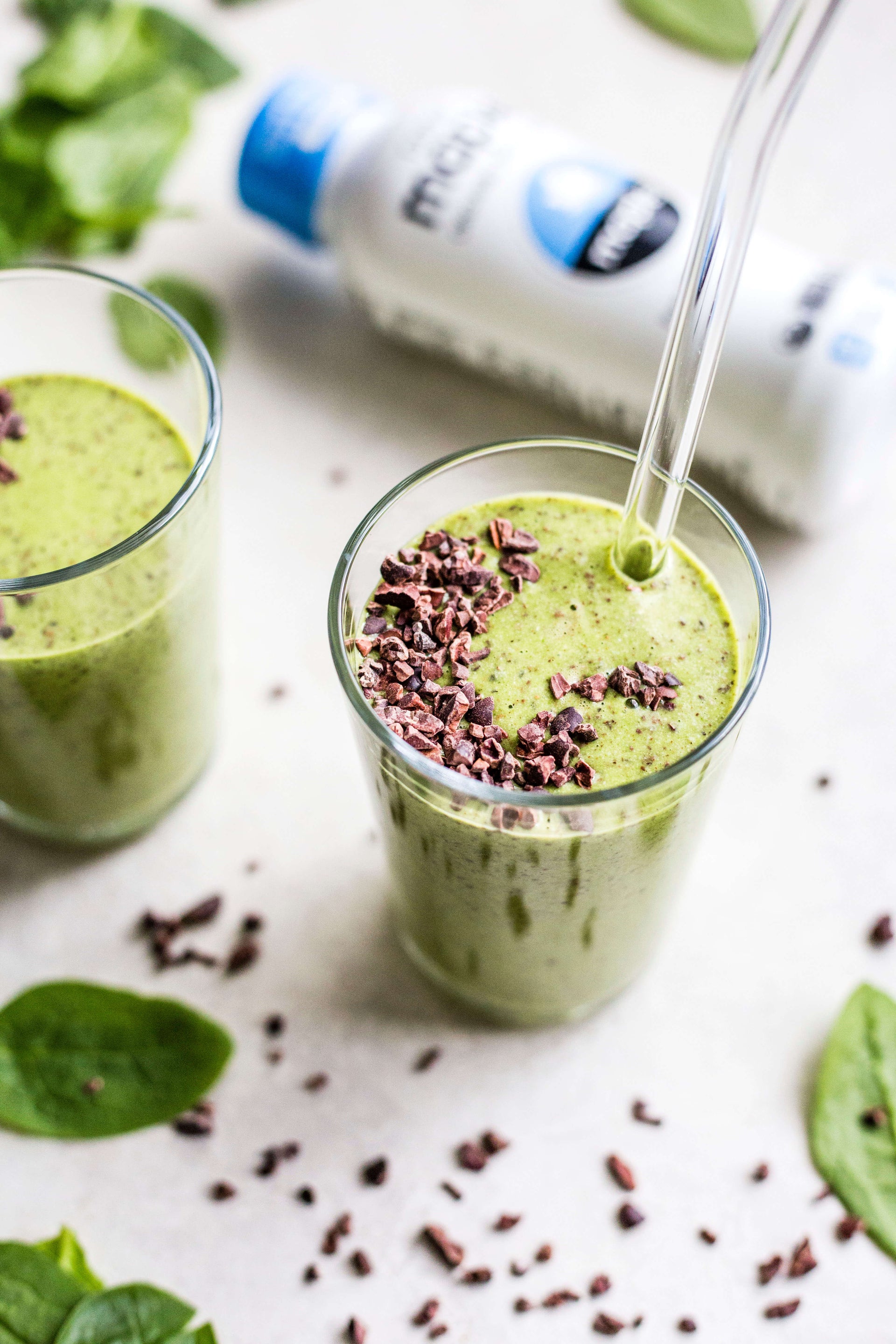 Mint Chip Maple Water Smoothie
A healthful way to enjoy mint chip ice cream – any time of day. YUP, we did it!
Ingredients:
1/2 banana, frozen
1 cup baby spinach, fresh or frozen
1 cup Drink Simple maple water ice cubes
1 cup Drink Simple maple water
1/4 cup raw almonds or cashews OR heaping tbsp nut butter
2 tbsp cacao nibs (save 1 tbsp for garnish)
1 tbsp coconut oil or handful of unsweetened coconut flakes
1/4 tsp peppermint oil
optional scoop of protein (such as Vital Proteins collagen peptides – unflavored or chocolate)
Directions:
Blend ingredients in a high-powered blender. Garnish with the remaining cacao nibs. Enjoy!