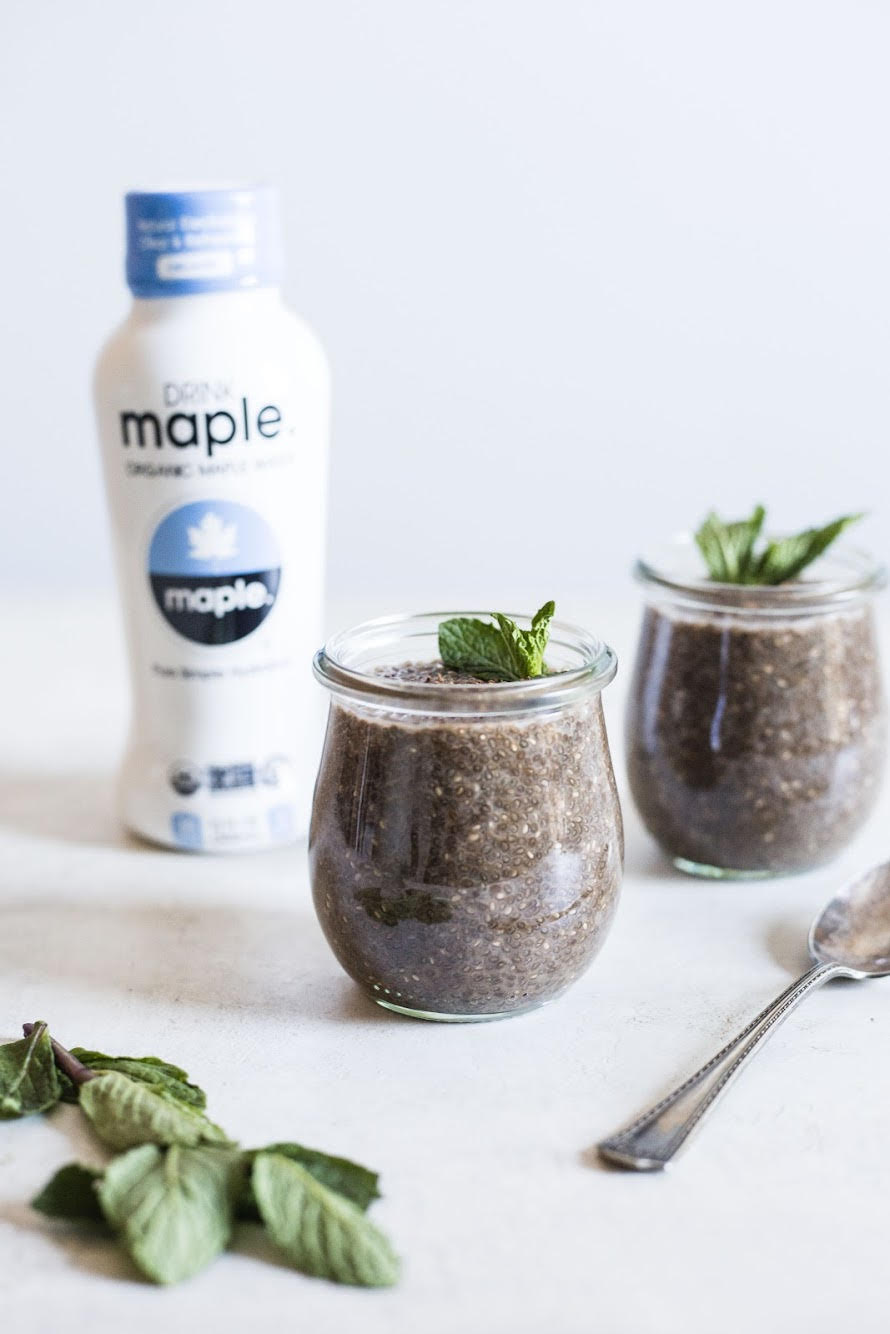 Mint Chocolate Chia Pudding
MINT CHOCOLATE CHIA PUDDING
Ingredients:
1 tbsp cocoa or cacao powder
1 tbsp maple syrup
¼ tsp peppermint extract, or more to taste
⅓ cup chia seeds
Directions:
Add maple water, cocoa, syrup, and peppermint to a blender and pulse until smooth. 
Pour into a bowl, then stir in the chia seeds by hand. Place the bowl into the refrigerator, OR divide the mixture up into individual jars then place those in the refrigerator overnight, or for at least 4 hours. 
Remove from the refrigerator and enjoy!