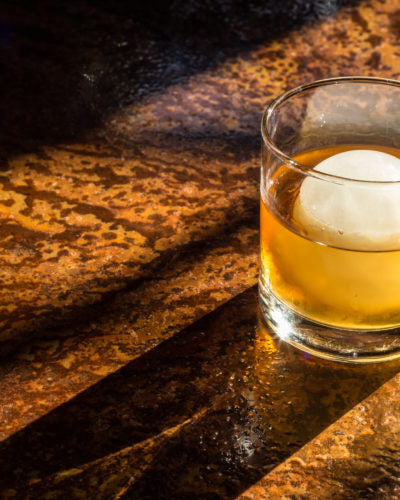 The Drink Simple Maple-Bourbon Signature Cocktail
When the temps outside drop, we break out the bourbon. If you haven't tried our signature cocktail, and you're a bourbon fan, you gotta give this one a try. This shot was taken at one of our favorite restaurants, Atlas on Nantucket – and boy, do they do this cocktail justice. Sip it slowly, folks.
Ingredients:
Drink Simple maple water
bourbon or whiskey
Directions:
Make maple water ice cubes. Pour maple water into ice cube trays or ice ball maker. Freeze for 12 hours or longer. Place one ice ball or a few ice cubes into a glass. Add desired amount of bourbon or whiskey. Sip and enjoy.