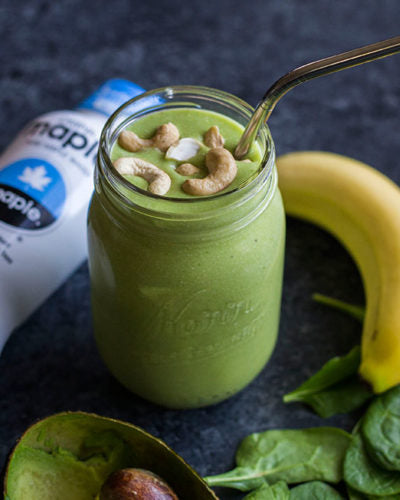 Tropical Green Smoothie
Full of dark greens, healthy fats and tropical fruit, this smoothie is a hearty taste of the tropics. Enjoy during the warmer times of the year or whenever you need a little "escape".
Ingredients:
1 cup kale or swiss chard
1/2 cup frozen pineapple
1/2 cup frozen mango
1/2 frozen banana
2 tbsp coconut flakes
1/4 cup cashews or almonds
1/2 avocado
1 cup DRINKmaple maple water
handful of maple water ice cubes
Directions:
Blend in high-power blender. Makes 1-2 servings.