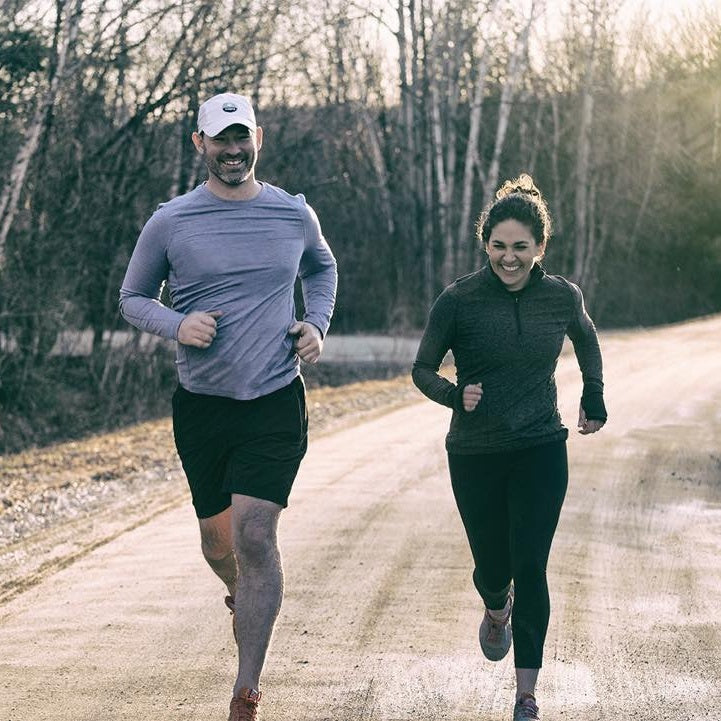 5 Fall Fitness Ideas to Stay Active in Cool Weather
As the weather cools down, it's going to become easier to make excuses to stay in. We're here to encourage you to embrace the changing seasons and to get outside and make the most of the autumn weather. Keep things exciting by bringing your fitness outside to the fresh harvest air -- and get creative with seasonal activities!
5 Fall Fitness Ideas to Stay Active in Cool Weather:
1. Take a hike (literally).
Snag a peek of fall foliage while breathing in some crisp autumn air. According to meteorologist David Epstein, peak foliage is due to develop in northern New England in the last week of September, picking up in early October.
2. Go for a trail run.
Now is the time to hit the trails! Throw on your favorite sweat-wicking activewear and keep the adventure alive by breezing through some scenic trails. With trail running, you work more muscle groups than you do with flat-surface running, while practicing and improving your balance and leg power.
3. Rake, garden and stack wood.
Get outside and take care of your landscaping in preparation for winter -- raking is a necessary fall duty that doubles up as an awesome full-body workout (just make sure to use proper form in order to avoid back injury).
4. Sweat it out at hot yoga.
This is an indoor activity, but we couldn't help adding it in. As the weather cools down, heat your muscles up with some hot yoga. Working out in an environment with high temperatures has been known to improve your immune system -- giving you that boost you need during flu season! Make sure to bring a water bottle (or a Drink Simple Maple Water) to replenish water loss during your sweat sesh.
5. Take an outing to your local farmer's market.
Get your body moving, breathe in the harvest air, and treat yourself to some fresh fall produce. Pumpkins and sweet potatoes are not only in season, but are both chock full of essential nutrients, namely vitamins A and C, as well as fiber. 
By Lauren Kelly Bienko