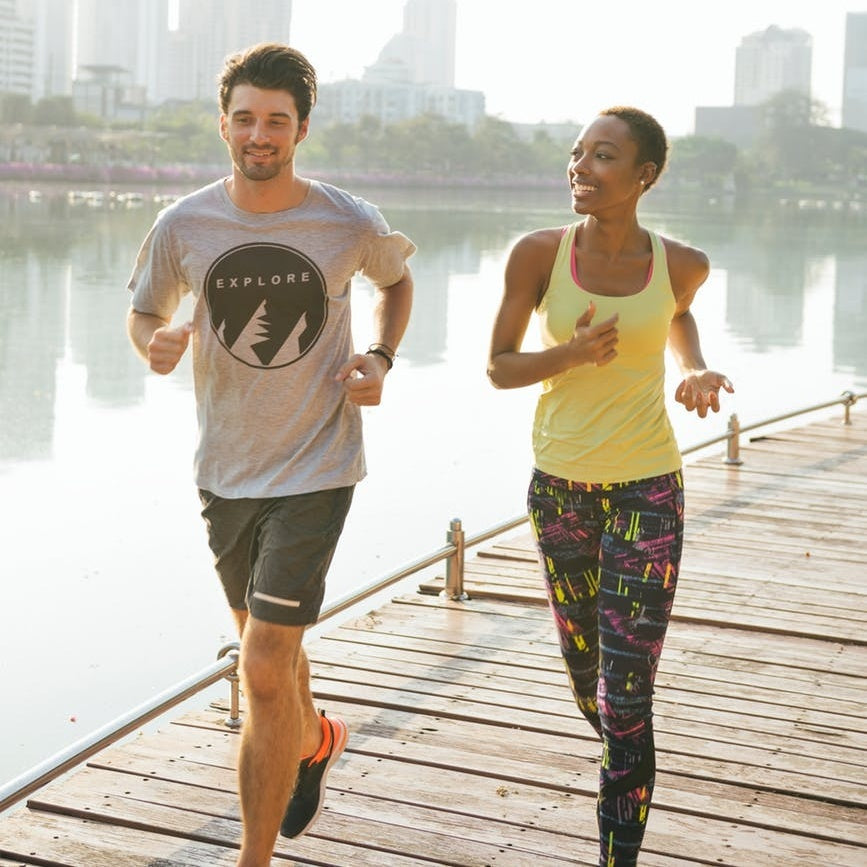 7 Reasons To Join A Running Club This Summer
7 Simple Reasons To Join A Running Club
1. Socialization & Friendships
Joining a running club is a great way to meet like-minded individuals with similar goals in mind. You can eventually build friendships and find ideal running partners with whom you can run and workout with outside of club runs.
2. Friendly Competition
The competitive edge of running in a group can really push you to your next level. Once you have a general idea of where you stand within a group, you can set small goals to gain on and eventually surpass other running club members. A little friendly competition never hurt anyone!
3. Coaching & Motivation
You will receive the benefits of coaching, motivation, and camaraderie when you begin running as part of a club, and you will be available to receive advice and guidance from other members. Surrounding yourself with positive influences is one of the most beneficial and inspirational tactics you could use to improve yourself as a runner.
4. Accountability
When you commit to a running club, you can no longer make excuses to skip your workout. If you are running alone, it's easy to convince yourself that you have more pressing matters than your run -- But if you are running with a group, then you are more likely to keep yourself accountable, especially if others are keeping you accountable too. There is strength in numbers!
5. Learn The Secrets Of The Local Running Community
By connecting with other local runners, you gain access to a wealth of handy information that pertains to your active lifestyle. You are suddenly surrounded by other runners from your community who most likely have great suggestions and recommendations when it comes to physiotherapy, chiropractors, recovery spas, running gear shops, quality food markets, and more.
6. Safety Concerns
If you have ever had safety concerns when running (especially during dusk and dawn), then running as a group is a great way to ease your mind and to focus solely on your running -- and not on your fears of running alone! You can also call up one of your newfound teammates to run with you on days that the club does not run. This is a great way to stay safe AND stay accountable.
7. You Will Have Fun & Get In Shape
Joining a running club can help motivate you to achieve your goals as a runner, and keep you motivated to continue growing as both a runner and as an individual. The beauty of running is that you can start as slow as you need -- as long as you commit to starting -- and there is no limit to how far you take yourself. Best of all, you will have fun, and your heart and mind will thank you for it.
For more running inspiration, check out these marathon tips from the Drink Simple Athlete Ambassadors!
Written by: Lauren Kelly Bienko