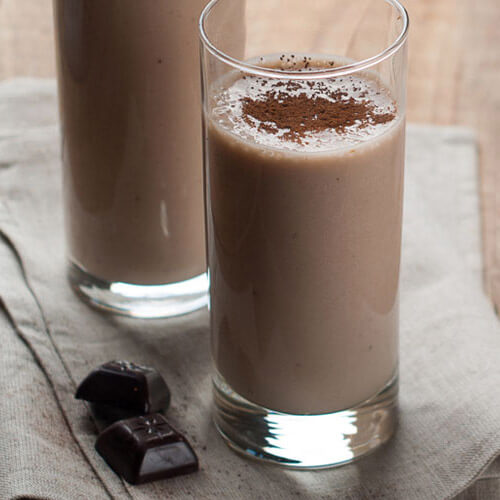 Chocolate Maca Maple Smoothie
Taste-bud enlivening…body-replenishing…we're running out of adjectives. Start with nutrient-rich DRINKmaple maple water and add cacao for the chocolate flavor, maca for energy and vitality and pineapple so you can feel like you're on an island. And then add a banana because…why wouldn't you?
INGREDIENTS
1 banana
1/2 cup pineapple
1 tbsp cacao powder
1 tsp maca powder
1 cup DRINKmaple
1 cup ice
DIRECTIONS
Place all ingredients in a blender and blend until smooth.