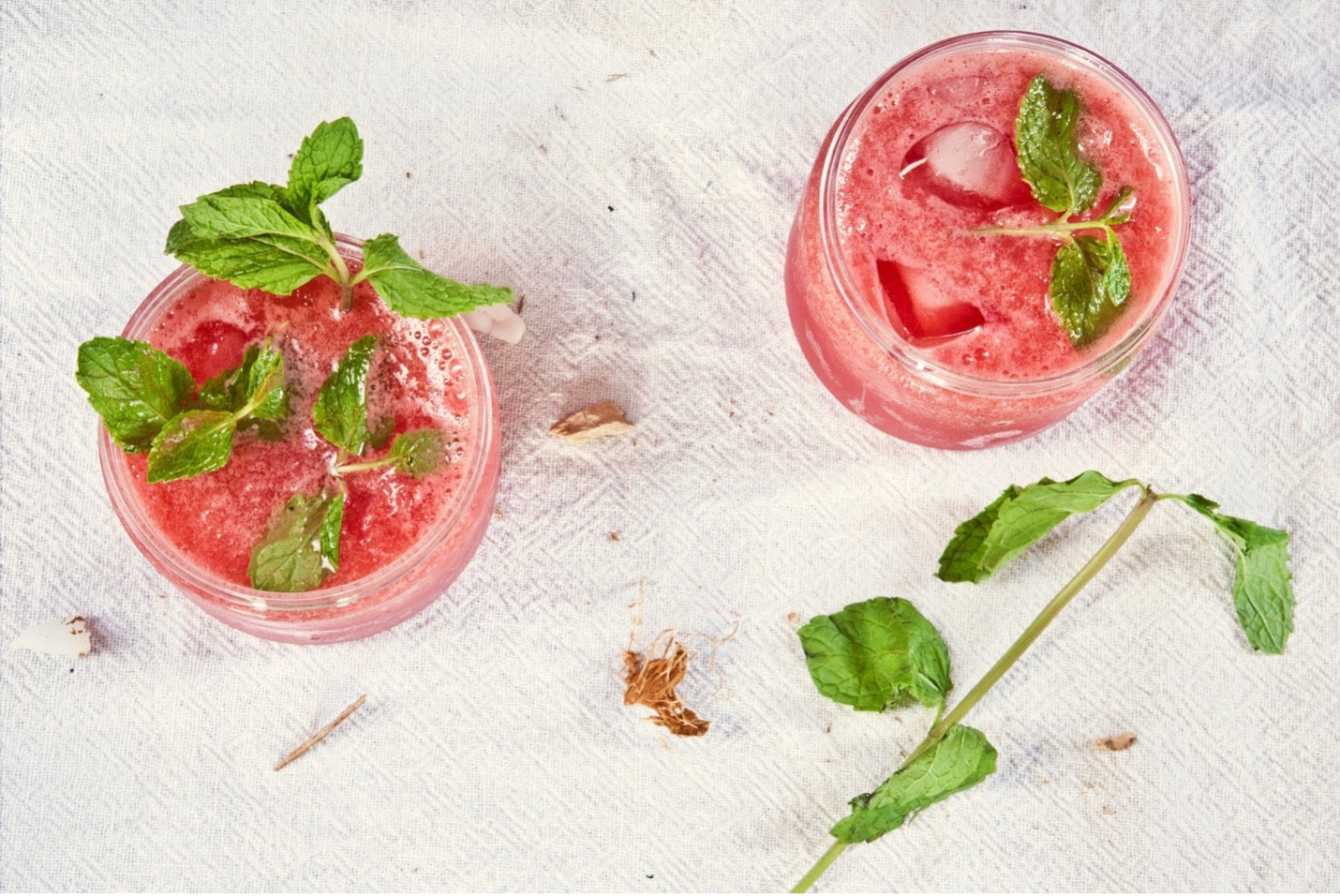 Zero-Proof Strawberry Mint Maple Water Spritzer
When the weather starts to warm up and the flowers start to bloom, that can only mean one thing – springtime is here. And along with the Easter egg hunts and outdoor concerts that we can start to look forward to, we also get to enjoy an abundance of springtime produce that are at their peak of freshness this time of year. From asparagus to Spring peas, there are some unique seasonal vegetables that are the stuff that dreams are made of.
Berries are one Springtime food that people can't seem to get enough of. And while they are absolutely delish to enjoy on their own, they can make a fantastic addition to recipes like a refreshing mocktail to sip on all Spring long.
Instead of leaning on super-sugary syrups and sweeteners, using maple water in your mocktail recipes can give your drink some sweetness with no added sugars. A berry sparkler is a totally satisfying springtime sip that is loaded with good-for-you antioxidants and nothing artificial. Try this drink the next time you want to celebrate the season in a booze-free and totally delicious way.
RECIPE: 
 Serves 2
 Ingredients:
10-12 medium strawberries, washed and sliced
10 mint leaves
Juice of ¼ lemon
1 ounce original Drink Simple Maple Water
1 can Drink Simple Raspberry Lemon Sparkling Maple Water
Instructions:
In a cocktail shaker, combine strawberries, mint leaves, and lemon juice and muddle. Add 1 ounce original Drink Simple Maple Water and ice to shaker, cover and shake until combined.
Fill 2 glasses with ice and divide strawberry/maple water combination among both glasses. Top each glass with ½ can of Drink Simple Raspberry Lemon Sparkling Maple Water. Optional: garnish with fresh mint and berries before serving.