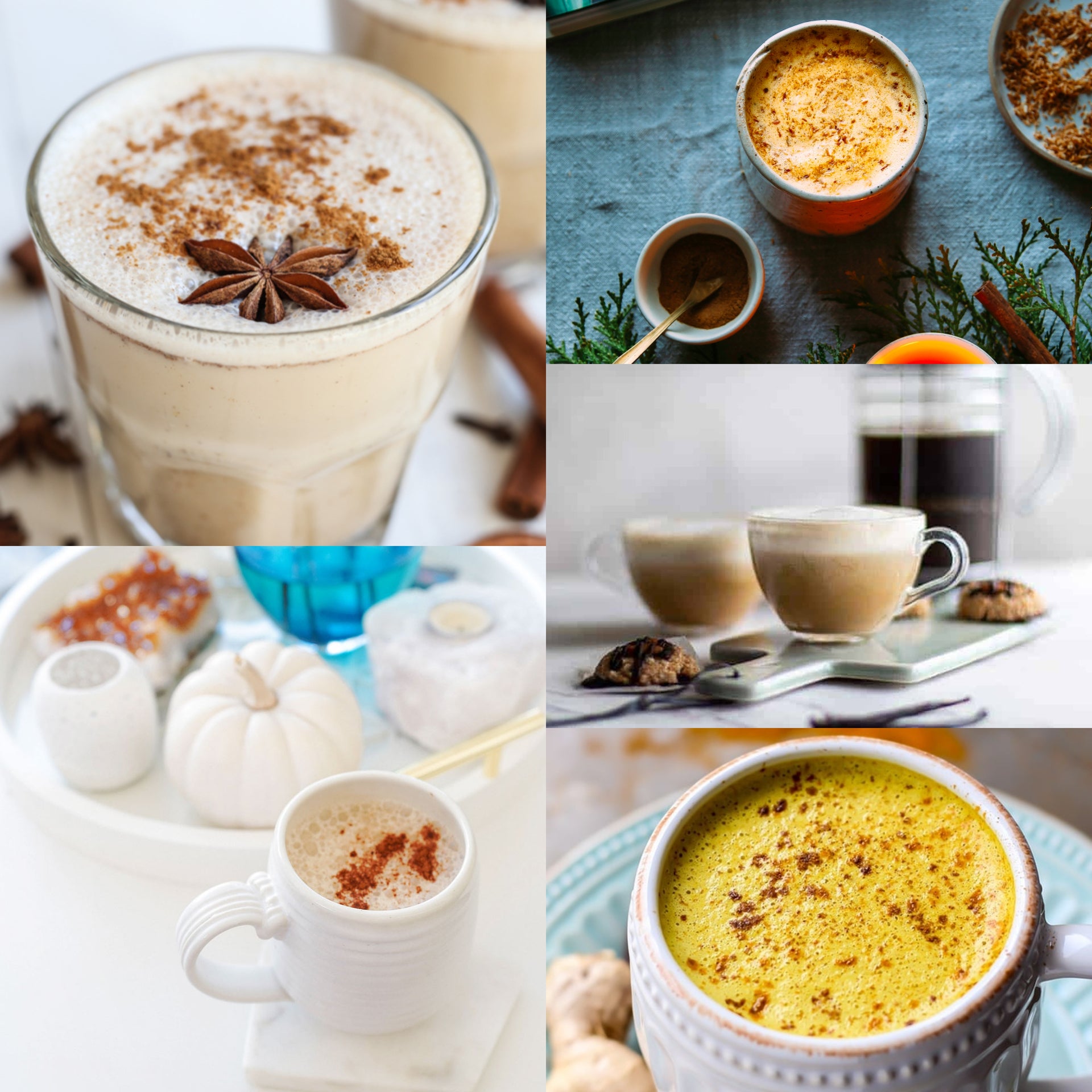 5 Healthy Plant-Based Latte Recipes for a Cozy Fall
As sad as we are to see summer end, we're doubly excited for the crisp aroma of fall that's now filling the air. Starbucks and other major coffee chains have officially released their Pumpkin Spice Lattes and fall-flavored drinks, which has motivated us to put together a list of healthier latte options that you can make at home. These five cozy latte recipes are made purely with clean, plant-based ingredients, and are dairy-free, gluten-free and can be whipped up within minutes right from the comfort of your own home!
5 Healthy Plant-Based Latte Recipes for a Cozy Fall
Delicious and creamy with a touch of spice. This recipe by The Foodie Teen is a must-try for chai lovers!
Carrot cake. In a mug. AND it's plant-based? Pinch us, we're dreaming. The First Mess has put together a fragrant fall recipe that we just can't resist!
Cardamom is an essential fall ingredient, and To Vogue or Bust has brought us an entire latte recipe dedicated to the spice. We'll be making this all fall long -- possibly with a dash of maple water as well!
What better way to bolster you through the fall than with a perfectly savory superfood latte? Fit Mitten Kitchen never fails to bring us simple and delicious recipes like this sweet and savory combo.
This luxuriously creamy latte by Sunkissed Kitchen is the perfect hot beverage to carry you through fall and winter. Check out the recipe to learn how to make homemade almond milk as well!
You may have noticed that we didn't share a plant-based Pumpkin Spice Latte recipe -- Well, that's because we will be sharing our very own Superfood Pumpkin Spice Latte recipe very soon… infused with our very own Drink Simple Maple Water! Stay tuned!
By Lauren Kelly Bienko