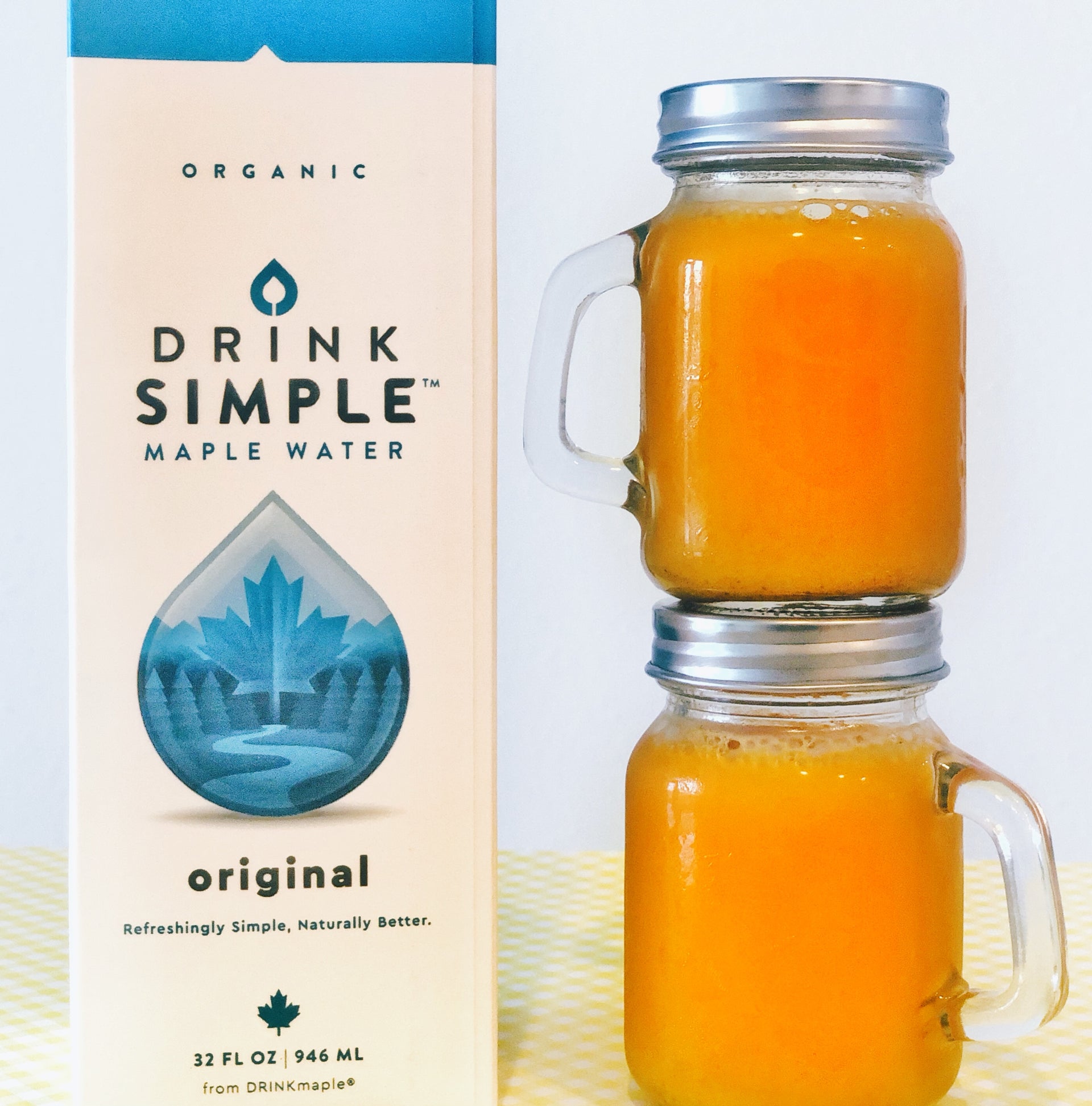 Carrot Ginger Juice Superfood Shots
These Carrot Ginger Juice Superfood Shots are the perfect medley of everything you need to boost your body's function and promote your overall wellness. Did you know that carrots can fortify your metabolism and immune system, purify your skin health, and strengthen both your vision and brain function? All the more reason to fit these bright veggies into your regular diet!
With 8 simple ingredients, these carrot ginger shots combine the health benefits of beta-carotene, the hydrating properties of organic maple water, and the detoxifying benefits of apple cider vinegar. Add in the superfood spices turmeric, cinnamon and ginger, and you've got yourself one mighty wellness shot.
Carrot Ginger Wellness Shots
Recipe makes 2 shots.
Ingredients
½ cup

Drink Simple Maple Water

½ cup pure carrot juice (homemade, or organic & not-from-concentrate)

1oz grated ginger

4 tsp apple cider vinegar

2 tsp. lemon juice

¼ tsp turmeric

¼ tsp cinnamon

⅛ tsp black pepper
Directions
In a blender, combine the maple water, carrot juice, apple cider vinegar and lemon juice.

Grate the ginger into the blender, then add the turmeric, cinnamon, and black pepper.

Blend on high speed until fully combined, and pour the mixture into shot glasses.

Cover the glasses, and refrigerate for at least once hour.

Enjoy!

Did you take a shot at this recipe? You might also like our DRINKmaple Wellness Shots. Share your #TreeChugger recipes and tag us on Instagram for a chance to be featured!
Written by: Lauren Kelly Bienko