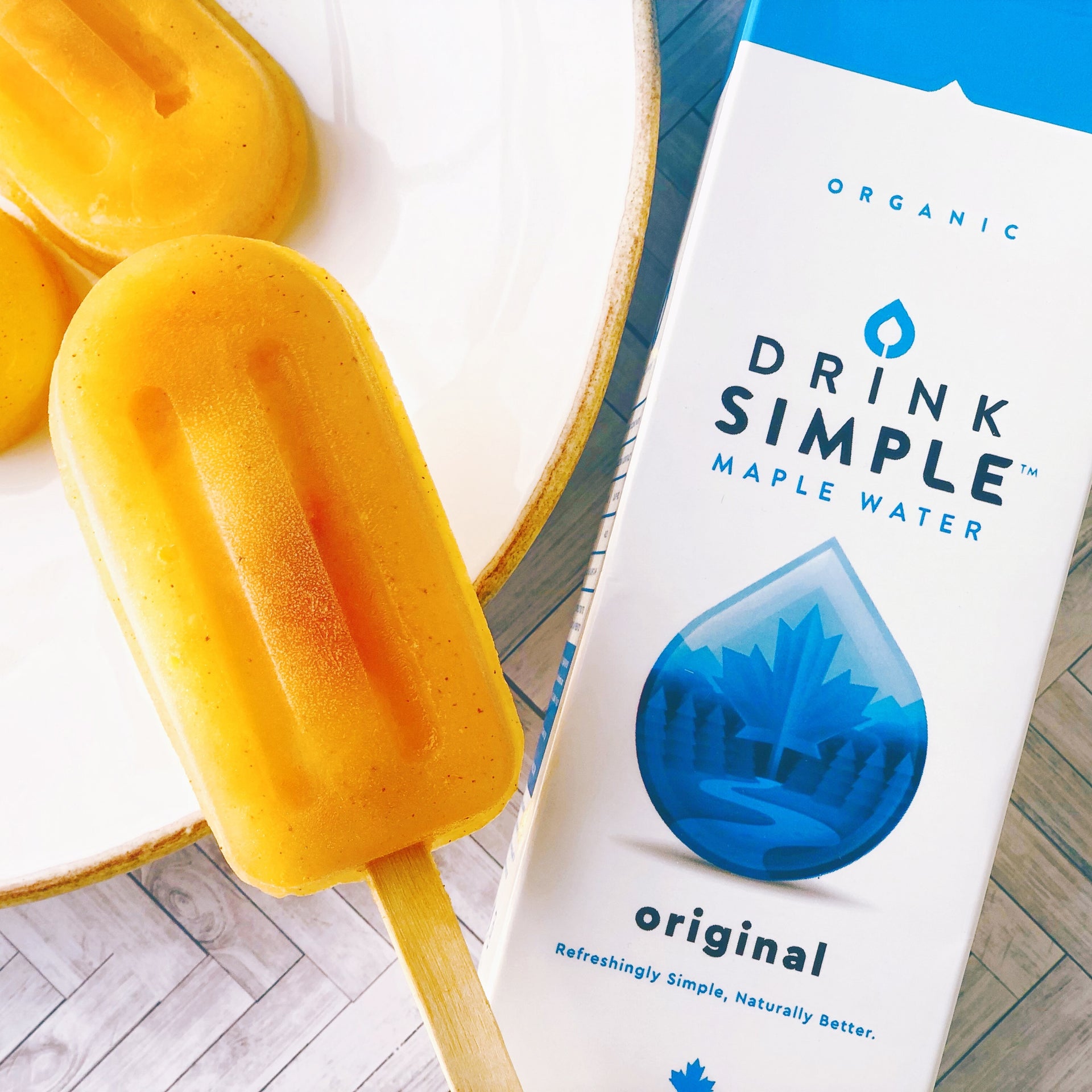 Protein Peach Popsicle Recipe
These Protein Peach Pops are a refreshingly delicious way to recover after your summer workout. Made with hydrating maple water and infused with anti-inflammatory cinnamon, these healthy ice pops will having you reminiscing about grandma's peach pie in the summertime!
Protein Peach Popsicle Recipe
Makes 3 ice popsicles
Ingredients
3/4 cup peaches

1 cup maple water

Dash of cinnamon

1 scoop protein powder (we suggest a vanilla or fruit powder)

Extra peaches, if desired
Directions
You will need: 3 popsicle molds and 3 popsicle sticks.

In a blender, combine peaches, maple water, cinnamon, and protein powder. Blend until fully combined and smooth.

If you want peach-chunk popsicles, add a few slices of peach to each popsicle liner, then fill to the brim with the peach protein mixture.

Freeze for 4 hours, or overnight.

Enjoy!
Looking for more ways to cool down and hydrate this summer? Try our Drink Simple Blueberry Vanilla Pops or our Creamy Avo + Maple Water Glow Pops. Share your #TreeChugger recipes and tag us on Instagram for a chance to be featured!
Written by: Lauren Kelly Bienko