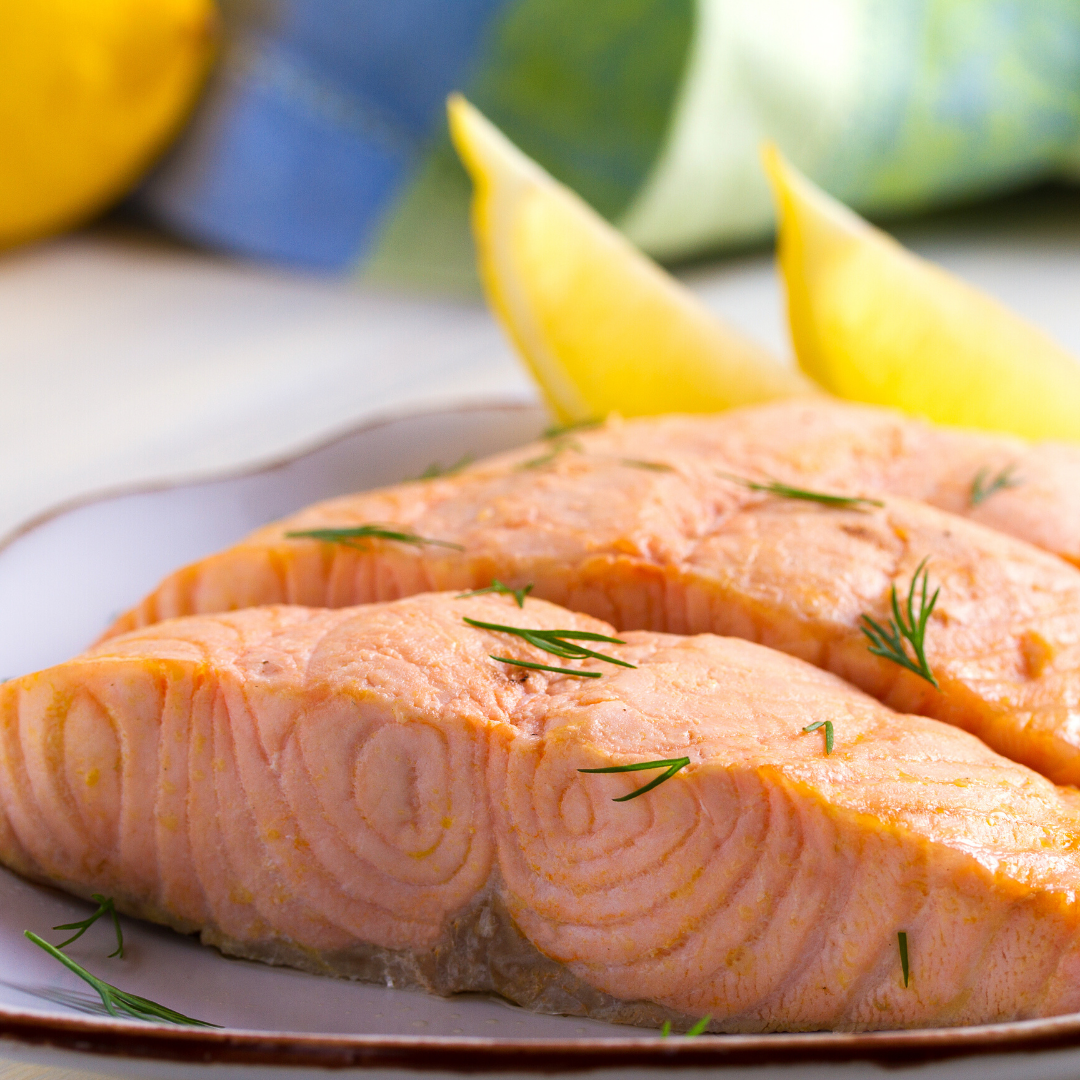 Salmon Poached with Maple Water
Poached salmon is a dish that sounds fancy and complicated, but in reality it is one of the easiest ways to cook fish.
You don't have to be a gourmet chef to cook up a healthy and satisfying poached salmon. It's perfect to serve chilled on top of a salad or accompanied with some cauliflower mash and asparagus for a quick and easy dinner.
Add some flavor to the classic poached salmon by poaching it in some Drink Simple Maple Water. The maple water will add a touch of flavor to the fish without being overpowering or adding a ton of sugar.
Prep: 5 minutes
Total: 20 minutes
Serves: 4
Ingredients:
1 lemon, cut into ¼ inch-thick slices

1 tablespoon bourbon 

1 tsp. cider vinegar

1 Tbsp fresh chopped thyme

1 Tbsp. jarred minced garlic

4 salmon fillets , 4-6 ounces each

Salt and pepper (optional)
Directions:
Arrange lemon slices in a single layer across the bottom of a 12-inch skillet. 
Mix bourbon, maple water, vinegar, thyme, and garlic in a small bowl. 
Pour maple water mixture over lemons in skillet.
Sprinkle salmon with salt and pepper. Place salmon fillets skin-side down on top of lemons in skillet. 
Turn heat to high to bring liquid to a boil. 
Once boiling, reduce heat to low and allow liquid to simmer. Cover and cook 15 minutes, or until fish is cooked to your liking.
Turn off heat and transfer fish to a plate. Season with salt and pepper.
Either let cool to room temperature and chill in refrigerator to be enjoyed over a bed of forbidden rice and fresh asparagus for a healthy and balanced dinner.