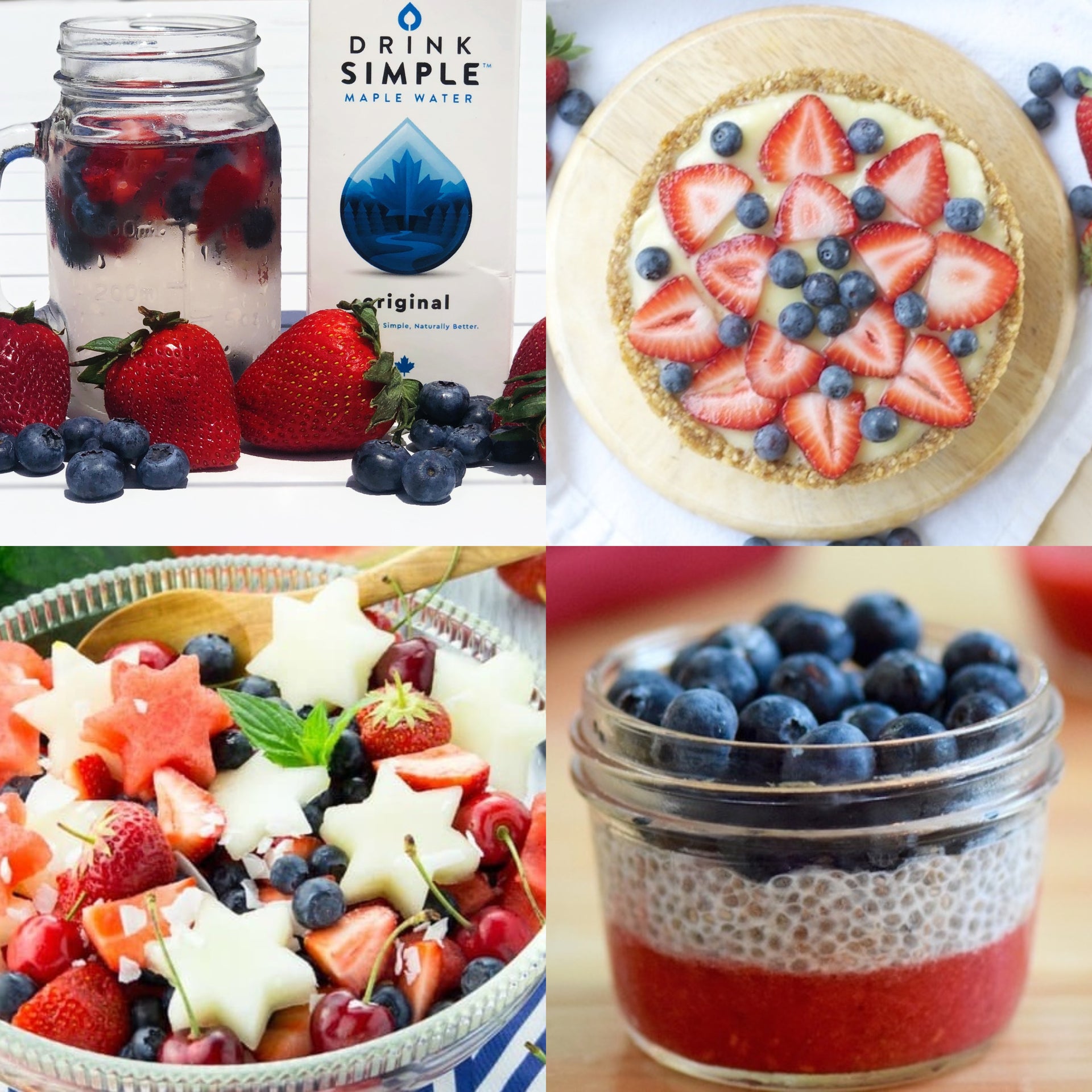 8 Healthy Red, White & Blue Recipes for the 4th of July
We've put together a list of eight healthy and delicious red, white and blue recipes that are dairy-free, gluten-free, soy-free, and vegan-friendly. You won't have to compromise your healthy lifestyle for the sake of celebrating the 4th of July this year -- just whip up one (or more!) of these scrumptious and refreshing recipes, and get ready for sparks to fly (in your taste buds and in the sky).
This Fresh & Fruity Watermelon Cake by Go Dairy Free is a super quick way to put together a fancy and festive "cake" that looks like you spent hours preparing.
This Berry Patriotic Chia Seed Pudding by Tasting Page is a colorful and unique way to power up your 4th of July platter!
These bright red Drink Simple Watermelon Cherry & Basil Pops are a serious treat for sophisticated taste buds on a hot summer day.
This stunning Red White and Blueberry Pie by Feasting on Fruit is packed with fruit and perfect for your plant-based 4th of July festivities. 
This 4th of July Fruit Salad by Vegan Heaven is the perfect medley of your favorite summer fruits -- and extra tasty when topped with a homemade whipped coconut topping.
If you're looking to WOW your friends this 4th of July, this raw Festive Raspberry & Blueberry Tart by Blissful Basil is sure to be the talk of any party!
Cool down your drinks with these Red, White & Blue Infused Ice Cubes. They make for great patriotic presentation, but most importantly, are made with healthy electrolyte-packed Drink Simple Maple Water to quench your thirst as the day heats up!
This Watermelon & Blueberry Salad by The Whole Serving is every bit as simple and refreshing as it sounds. Pair it with some Drink Simple Watermelon Water to complete the look!
Looking for more delicious summertime recipes? You might want to check out these 5 Refreshing & Hydrating Cocktail Recipes (Made With Maple Water!). Share your #TreeChugger recipes and tag us on Instagram for a chance to be featured!
Written by: Lauren Kelly Bienko